How to Develop Your Social Media Marketing Strategy for the Auction Industry
Building Your Brand and Promoting Your Auctions
Social media has become a huge part of everyday life. We turn to it for entertainment, recipes, keeping up with friends and families, and of course, shopping. Most likely your auction house has social media accounts on several of the major social platforms, but are you making them a priority when planning out your marketing strategy? It is important to build a proper social media marketing strategy to grow your brand and reach a larger audience of potential bidders and sellers.
It's important that right off the bat you set measurable goals that will help you determine if your marketing efforts are paying off. Afterall, you can't determine your ROI if you don't know what you were aiming for! The first goal that you will probably think of is having more bidders place bids. This is a fantastic thing to aim for, but don't forget about all of the other goals you may want to focus on. For example, maybe you really want to reach more consignors so that you can expand the number of auctions you are holding each year. Or maybe you want to increase your brand awareness or engagement. If you are new to social media marketing, start small. While you do want to dream big, it's important to have reasonable goals when you first start out. See how your first few campaigns go and then revisit your goals based off those results.
Define Your Target Audience
One of the major challenges that auction houses face in their marketing strategy is pinning down a set target audience. You may be selling agricultural equipment, tool and die shop machinery, and construction equipment. Different types of people are interested in different auctions, so you need to make sure that you have specific segments to target depending on what type of auction you are promoting. This will help you reach the right people and improve the chance that they will visit an auction and bid!
Not only do you have to think about the different types of bidders you are looking to attract, you also have to consider any consignors you are trying to reach! Auction companies have to specifically target both consignors and bidders – which is double the challenge. Just as you segment out your bidder audiences, make sure you know which consignors you are trying to target with your campaigns. Using this information as well as the many social analytic platforms will help you shape your social media marketing strategy moving forward
Once you have determined your target audiences, figure out where their eyes are! Different demographics interact with different social media platforms. You may really like Instagram marketing, but if your target audience is all on Facebook then your campaign won't be as effective as it could be! Focus the majority of your effort and your budget on the platform where your audience engages the most. Use the analytics tools on the different platforms to evaluate what platform your audience uses the most and then concentrate your marketing strategy on those platforms.
The fun part! Now you get to decide what you will be posting out for people to see! Make sure that you pick a theme to follow across all of your posts so that you will have a cohesive brand image. Likely this will look like using your company colors and fonts when designing graphics so that people recognize your brand, but you can always pull in other elements as well. This defined brand image will help maintain a professional look and developer user's trust in your company. Post about upcoming auctions, highlight specific lots, talk about your auctioneers and other team members, and put out calls for consignors. It's important that you balance your 'sales' posts with general content that develops your brand. Your goal should be to always provide users with value when they interact with your post.
Make sure to take advantage of all the great features that each social media platform offers. Maybe you start setting up Facebook events with your auctions or use Facebook and Instagram live to give people a behind the scenes look at your auction process. You might list a few of your featured lots on Facebook Marketplace to gain attention and bring them more traffic. Take advantage of what is offered to you!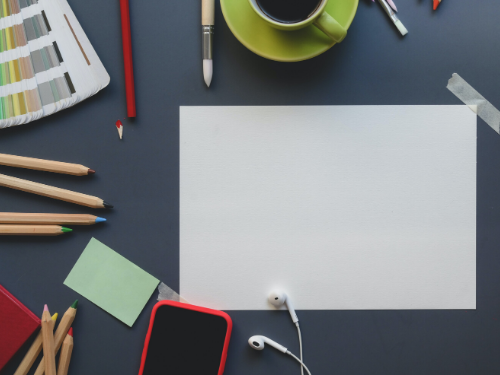 Once you have done all of your research about your target audiences and created your content you will want to set a schedule for your social media marketing campaigns. You should be routinely posting out content to keep your social profiles fresh and show that your brand is active. Users won't trust a company that sporadically posts out content, with months between posts. Having a regular schedule will keep users anticipating your next post.
It's also important that you figure out what time of day is the best time for you to post your content so that the maximum number of people can see it before it gets buried by the rest of the information in their news feeds. This is a helpful article that shows the best times to post on different social media platforms depending on your industry!
Your social media marketing strategy by no means needs to have a budget behind it, but it is definitely something that you will want to consider. You may want to figure out what organic results you get from your first few campaigns so help you determine the best places for paid advertising. On the other hand, if you want to get a specific auction out fast or want to drastically boost brand engagement, paid ads are a great way to quickly get results. Sit down and decide if you have the budget for paid advertising and determine if ads will align with your marketing goals.
And there you have it! A few basic steps to creating your auction house's social media marketing strategy! Remember that you likely won't see drastic results overnight, but as you work your social media presence will grow and you will find yourself reaching your goals! If you have any other questions about developing a social media marketing strategy in the auction industry, feel free to contact us today!
Looking for More Information about Auction Marketing?