Think Before You Write! Simple Steps To An SEO Friendly Auction Blog Post!
When clients approach me to talk about blogs and the tasks that are presented about what to write about and how often to write, they are not usually enthusiastic about writing a monthly article or resource. Why? Because it takes time and patience to present a good piece of writing that attracts an audience worth writing for.  And normally that isn't a choice for a busy business owner or marketing professional.  But, this is an essential part of an SEO campaign. The need for revolving fresh content monthly is imperative, because Google loves fresh content, and that is step one in your SEO attempts.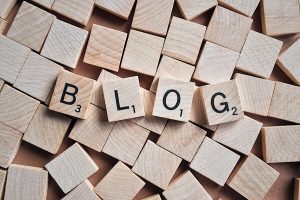 Now add search engine best practices and optimization to the mix, how you are really over your head.  When you write SEO friendly auction blog posts, you aren't focused on optimization at the time, but afterward,
you should take time and go back through to optimize it so that it is Google friendly, under the best SEO practices. These can change so make sure you are using a marketing firm that understands search engine optimization practices.
Most of your customer's that are reading your blog won't know about correct structure, SEO or the reason you choose that article.  What they are looking for is captivating articles and resources that will better assist themselves in their daily routines at work, personal lives, or information about auctions or a specific auction– a value-added addition to their agenda in other words.  It helps if you can write with an outlook geared towards your audience, based on demographics and geographic area, this might be an important factor in your engagement.  If they like your text, they are more likely to share on social media, on their blog as a guest post, refer to you, or be interested in your auctions.
If you don't provide this – they will look elsewhere for better auctions! And they will find many resources but with SEO or search engine optimization you will be at the top of the resource pile and at their doorstep to provide the information they are looking for.  When your posts are not geared toward your clients' needs and interests, don't expect much engagement, referrals or for them to return to the site anytime soon.
Here are top 10 Tips for SEO Friendly Auction Blog Posts:
Site Architecture and Structure.
Some writers can just sit down and start typing out their thoughts and that works for some but may need more of a structure. It doesn't matter which of these you fall into, you should always layout your main thought topics and research those topics to find trustworthy resources to utilize and you will be on the way to a great brainstorm session and a great post for others to use as well.  Don't forget the two main parts of your post, the introduction, and conclusion as well!
Write Toward Your Audience.


Take the opportunity to write to your customers and potential customers, not just to a general audience of people you don't know.  If your audience is potential buyers for an auction you are about, do research so that they will be engages. Tone your writing so that it is professional and sophisticated.
Proper Grammar and Punctuation.


When you are reading a sentence and your grammar and punctuation does not reflect your professionalism to ensure a flawless writing piece, what does that say about the trustworthiness of that article?  Truth is no one is perfect, but if you the writer can't take the time to ensure the piece is properly written, the reader probably won't take the time to finish reading it.
Utilize Your Headers and Tags.


For the Search Engines, they are only so smart, they utilize headers and tags within the post to tell them what content is important and what to focus on for your post to rank effectively. Take this opportunity to promote your products that you will be selling by using headers. The eyes of potential customers will gravitate toward the boldness of the fonts.
Links.
There are three types of links that you can add to your blog posts that will benefit your SEO optimization. Backlinks, External Links, and Internal Links.  External links are links inside your article that links to an external website or resource.  Internal links are linked in your article that links back to your website to an internal page. Linking is not only helpful for SEO, but it can also bring you customers to your site.
SEO Tools.


If you are utilizing WordPress as your auction sites base of operation – you can use the Yoast SEO Plugin to optimize each blog post and page of your site with suggestions and easy to follow optimization instructions such as keyword density which should range from 1-2 percent but no more than 3 percent of your content.  So, a post that has 400 words should have your key-phrase inserted in the post about 1-3 times to be effective.
Blog Length is Important!


Your article or post can technically be any length, but to have an optimized post that is search engine friendly, you will want to be sure that you have a minimum of 300 words and a maximum of 1000 words according to Google Best Practices.   Personally, I have some that are much longer depending on the topic, I've had posts around 2000 characters that rank just fine.
Optimize and Format Images. 


Google is smart, we all know that but that only goes so far.  For a search engine to "read" your images, you must make sure that you optimize them with titles, alt tags and ensure they aren't pixelated and user-friendly for an optimal user experience. Especially for online auctions, pictures matter. The easy and simple task of optimizing them can make a huge difference for SEO.
Format Your Page.


Aside from grammar and punctuation, the page format is equally important.  Make sure that your spacing, bullet points, paragraphs, and indentations are properly implemented, and the layout looks nice and flows on the page.  If the page is one large paragraph with no spacing, it will be more difficult for your reader to read through or scan through it, and more likely for them to bounce off your page faster.
Proof and Poof, You're Ready! 


Proofing your blog post is the last step in the setup of an SEO friendly auction post.  If you have mis-spellings or other formatting issues, this is where you can catch them and correct them. Especially if your focus keyword is misspelled, the search engines might ignore that important aspect and your ranking with suffer.
One last thought, if you can afford the time, don't only focus on posting your blog to your website, share it across the board with all of your social media platforms and sites to get the most audience engagement available.  Also, consider including a call to action in your post – it should be included in the body of the post not at the end, in case they don't make it that far.
Congratulations! You've just optimized your SEO friendly auction blog posts with the most effective search engine optimization techniques.  But you are like, holy cow that took a long time to write, optimize, proof and post….I don't have time for that.
You can always count on Auctioneer Software powered by Spectrum Net Designs to help you manage your monthly posts from writing the articles or just optimizing, formatting, and publishing the posts that you write. Contact Us Today!