How To Build An Online Auction Website
With the recent advancements in the online E-Commerce industry, the auctioning process has evolved by eliminating the barriers of physical auctions. Now, anybody can bid for a product, anywhere without any limitation of geography, time, or even physical presence. Meaning? Your online auction website MUST  be user friendly, fast, and accessible to capitalize on these recent advancements.
More than ever, people are staying in and purchasing from the comfort of their own home. Not only is the E-Commerce competition high but also the Auction Industry is seeing high competition. One thing that can drastically set you apart is your website. There are many design techniques to incorporate and ensure simple and easy navigation and a great user experience. Let us go over some. 
Once you understand your auction's business model, you must focus on the website's key functionality. Auction websites look very similar to an E-Commerce website.
Simple and Easy Navigation
The user must be able to navigate to any page of the online auction website easily and have good flow to get the user from point A to point B. Products should be separated into categories with advanced search functionality. This helps users to search listed products by category, keyword, or product name. You can also add other advanced filters to sort the products for more define searches.
Adding quality images and descriptions is a major selling point for your online auction website. Ensure the quality and image sizes are being reflected for best user experience. Check out our Auction Photography Tips for Online Auctions blog to learn more about this.
Users want and need to feel protected while navigating through your site let alone making purchases through it. Make sure to secure your site and enable hassle-free payment methods.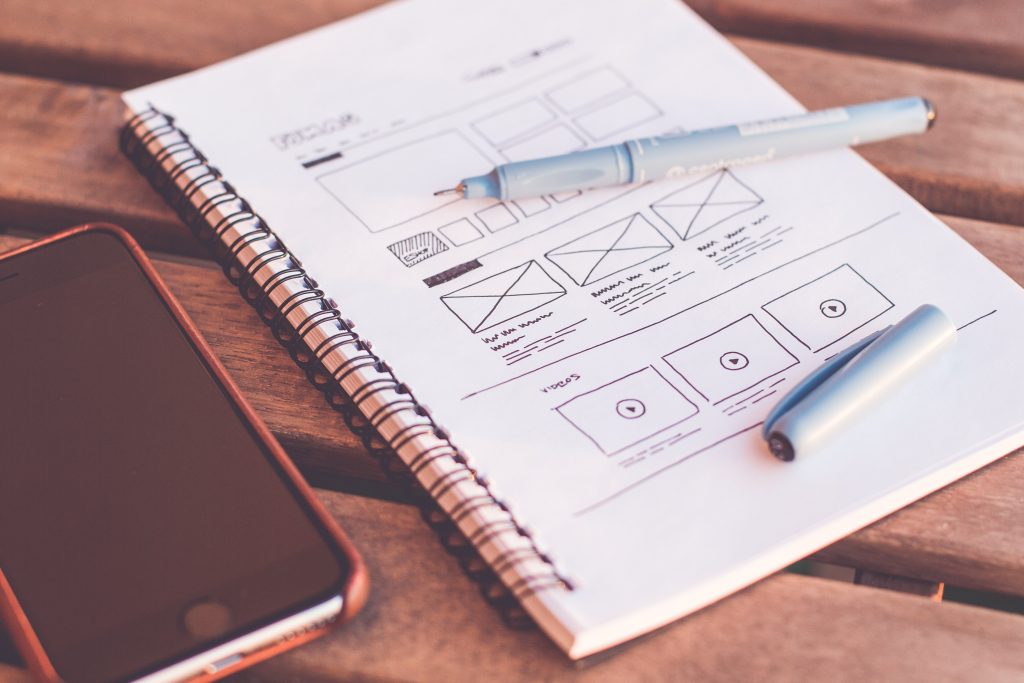 Creating a website that allows notifications to all members when inventory is updated, when an auction is over, an item is sold, etc. Also sending out automatic emails to both buyers and sellers about important details, dates, or general information. You can also use this to highlight products or items on your site.
A Do and Don't Check List for your Auction Website
Incorporate Easy-to-Use Navigation– Your website visitors need to be able to find out exactly how to use your website's navigation within a few seconds of them being on your site.
Optimize For Speed– Your website's speed is incredibly important. Visitors are more likely to abandon and find somewhere else if your site doesn't load within a few seconds.
A couple of suggestions to improve your site speed:
Optimize your site's images. You can resize and compress your images with several free online tools.
Properly manage and compress scripts and plugins.
Don't overdo it on custom web fonts
Provide A Clear Call to Action– Enhance the user experience and your click-through-rate. To really execute this, you will want to provide clear, large, call -to-actions for every step of the buyer and seller's process.
KISS: Keep It Simple, Safe, and Straightforward- Keep your site's design simple. It will create a more professional, presentable, readable, and interesting content.
Don't Use Flash– Today, Flash is not supported on many mobile devices- meaning your mobile users will not have the same experience as desktop users. Most online auctions will use HTML or CSS (quick, easy alternatives to Flash) instead.
Skip the Splash Page– A splash page is seen before a user can access a website. They usually have a "continue" button that enters to their actual site. Today, any extra steps deter users to exit the page.
Don't Use Self Playing Audio or Video– Make sure there is no audio or video playing automatically. Users typically do not know where it is coming from let alone turn it off. Resulting in them exiting the page.
Don't Bury Your Most Important Content– You want to highlight your top inventory, upcoming auctions, and any incentives for selling with you. Your home page should be displaying your most important & attractive information.
Don't Forget About Mobile – A big one! This should not be overlooked. Many people are accessing your site through mobile devices or tablets. Optimize your site for mobile so visitors get an equally friendly user experience and continue on your site.
*Check out our How to Make a Mobile Friendly Website blog that gives you quick pointers on this topic.
We hope that this read gave you a better understanding for creating an optimized and user friendly online auction website. It is important to incorporate these steps to ensure simple and easy navigation with a great user experience that keeps visitors visiting your site! And who doesn't want that?!
Need Help With Your Website?