People have been buying and selling items through auctions for hundreds of years. Now online auction sites are part of everyday life. We offer you ready-to-go online auction software with features to help your auctions run smoothly and efficiently.
Other Providers: Why should you have to pay their fees and abide by their selling rules? And who wants to go through the hassle of trying to figure out "do-it-yourself" online auction software? Shouldn't there be an easier way to create and manage online auctions?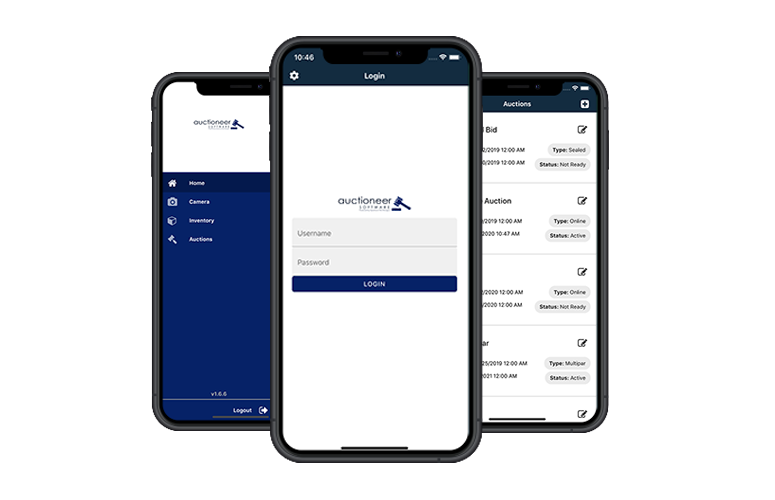 Auction Cataloging App Included
Listed below is just a small preview of some of the features that our online auction software provides. There are also many more options available to meet your individual needs. So if you need something added to your plan – no problem! We offer auction house software tailored specifically for your company.
Event Based
Consignor Statements
Bidder Invoices
Auction Reporting
Fully Customizable
Unlimited Pictures Per Item
User Friendly
1 Website Address that YOU own
Industry knowledge and experience
Dedicated developers
State-of-the-art hosting environment
Responsive design
Web based admin
We focus on the single-seller style of auction. We have worked with:
Auction companies looking to offer another method of selling their items.
Non-profits using the auction format to raise funds.
Companies wishing to get rid of unused equipment in a single one-day auction.
Businesses looking for an easy way to liquidate excess inventory.