Auctioneer Software Affiliations
We strongly believe in the importance of community. Whether that looks like joining forces with other auction professionals or coming together with local businesses in West Michigan, we know that these bonds and insights help us all learn and develop.  Get to know the wonderful associations and chambers of commerce that we are a part of. Our partnerships help us grow as a company to provide your auction business with the best online and live auction bidding software possible.

National Auctioneers Association: 
The NAA was established in 1949 as an professional association primarily dedicated to serving the interests of auction professionals. These services include educational programming and other resources for its members who are located across the world as well as in the U.S. and Canada. The NAA is committed to helping advance the wide range of auction professionals who service a variety of industries through their association with the NAA. Over the last sixty years, this association as grown to be the world's largest organization solely dedicated to representing auction professionals.
Visit the National Auctioneers Association website  for more information.
Michigan Auctioneers Association:
In 1951 a group of ambitious auctioneers  established The Michigan Auctioneers Association in order to represent their interests in Michigan. They achieve this goal by publishing a quarterly magazine and hosting semi annual educational and informational seminars and meetings as well as representing auctioneers' interests in both the state legislature and various governmental departments. Over the past 60 years, the MAA has grown to become one of the most leading innovators in the auction industry.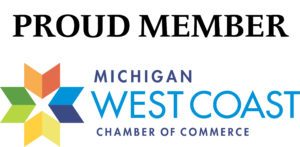 Michigan West Coast Chamber of Commerce:
For over 100 years, the Michigan West Coast Chamber of Commerce has been the "Voice of Business" in the greater Holland/Zeeland area. As this community's leading advocate and champion for business, its mission is to "foster a climate of growth and economic vitality" in which any business, large or small, can succeed and prosper. This organization currently represents approximately 1,400 businesses including their 70,000 employees and continues to grow.
Visit the Michigan West Coast Chamber of Commerce website for more information.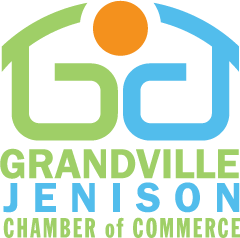 Grandville Jenison Chamber of Commerce:
Auctioneer Software is committed to playing an active part in the community to which our business belongs. The Grandville Jenison Chamber of Commerce represents both the Grandville and Jenison small-town communities featuring an All-American lifestyle and affordable neighborhoods as well as a strong sense of community.
Visit the Grandville Jenison Chamber of Commerce website for more information.
Read More About Our Company!